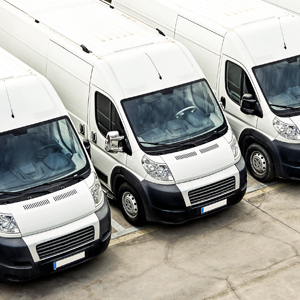 Commercial Auto Insurance
Whether it's one car or an entire fleet of trucks, Commercial Automobile Insurance is designed for the needs of business. Sometimes also referred to as business auto insurance, fleet insurance or truck insurance; Commercial Auto Insurance is made to cover the unique coverage exposure of a business. This includes multiple drivers using various types of vehicles for varying types of use.
A Commercial Auto Insurance policy from The Wood Office will give you the best coverage possible at the most affordable price. Our experienced agents will work with you to develop a customized Commercial Auto Insurance plan that meets the needs of your business.
Some of the coverages available include:
Bodily injury liability coverage – pays for bodily injury or death resulting from an accident for which you are at fault and in most cases provides you with a legal defense.
Property damage liability coverage – provides you with protection if your vehicle accidently damages another person's property and in most cases provides you with a legal defense.
Medical payments, no-fault or personal injury coverage – usually pays for the medical expenses of the driver and passengers in your vehicle incurred as a result of a covered accident regardless of fault.
Uninsured/Underinsured motorist coverage – pays for your injuries and, in some circumstances, certain property damage caused by an uninsured or a hit-and-run driver or for cases in which the at-fault driver has insufficient insurance.
Comprehensive physical damage coverage – pays for damage to your vehicle from theft, vandalism, flood, fire, and other covered perils.
Collision coverage – pays for damage to your vehicle when it hits or is hit by another object.
At The Wood Office, we can develop an Commercial Auto insurance plan that will provide you with the peace of mind you need to get the right protection for your Business.
Please contact us today at (607)266-3303 to get a free quote on auto insurance. Or fill out this contact form and we will we get back to you.