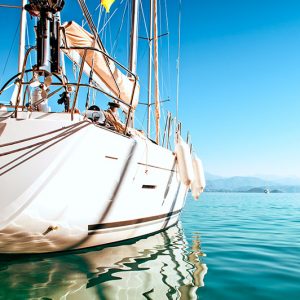 Boat Insurance
If you enjoy boating on Cayuga Lake or towing your yacht up to the Thousand Islands, you should consider getting boating insurance to protect your watercraft.
Boaters face a unique set of liabilities. What if you hurt someone — either a passenger or another boater — with your boat? What if your boat is damaged either while it's on the water or when it's being transported?
State law does not require boat owners to have insurance, but at The Wood Office, we highly recommend it. One of the biggest liability claims we have handled as an insurance agency stemmed from a boating-related accident. That's why it's so important to protect yourself from any unforeseen accident that can occur while on your boat.
The type of boating insurance you need depends on the size and kind of watercraft you own. Just like auto insurance, there are many options to choose from, including coverage on the hull, the electronics on your boat, or your fishing equipment.
Your boating insurance policy can also cover your personal watercraft, such as jet skis, water skis, or water scooters, by offering protection in the case of injury or damage to your equipment.
We will customize a boating insurance policy to make sure you have the coverage you need so that you can continue to enjoy boating and other water sports without worrying about whether you have the right level of protection.
Please contact us today at (607)266-3303 to get a free quote on boat insurance. Or fill out this contact form and we will we get back to you.