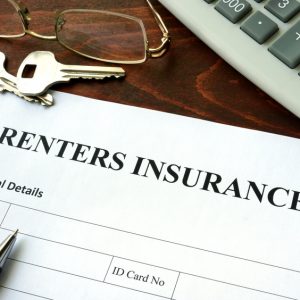 Renters Insurance
Renters need insurance just as much as homeowners do. That is because renters have the same valuables to protect and the same need for liability coverage in case an accident occurs on the premises.
A rental insurance policy will cover the cost of replacing your possessions that may be damaged in a fire. It will provide the liability protection you need if a visitor trips over your coffee table and breaks her leg so you don't have to pay for the medical expenses on your own.
Renters insurance will also cover your belongings even while you are on vacation. If your skis are stolen while you are visiting a resort, for example, your policy will cover the replacement cost, even if the theft did not occur in your apartment.
What makes renters insurance so attractive its cost. A policy will costs about the price of your weekly cup of latte. And if you bundle your car insurance along with your rental policy, insurance companies will offer a significant multi-policy discount, which will result in considerable savings off your premiums.
Please contact us today at (607)266-3303 to get a free quote on renters insurance. Or fill out this contact form and we will we get back to you.