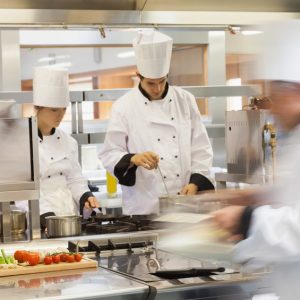 Restaurant Insurance
A patron walks into your restaurant for dinner and is burned on your hibachi grill. Or the patron claims to have contracted food poisoning after eating a meal at your establishment.
Restaurant insurance covers the unique risks that food establishments face on a daily basis. These risks include kitchen fires, food-borne illnesses, slips and falls, among others.
If your restaurant serves alcohol, it could also be held liable if a patron who becomes intoxicated gets into an accident. Restaurant insurance will provide the protection you need if your business is sued in connection with a drunk driving accident.
At The Wood Office, we provide coverage to a wide range of restaurant types, from family-owned to fast-food franchises. We also offer insurance policies for catering companies, which also face unique risks in the food service business.
Please contact us today (607)266-3303 to get a free quote on restaurant insurance. Or fill out this contact form and we will we get back to you.