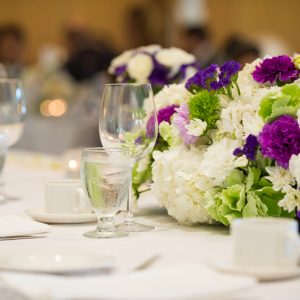 Wedding Insurance
Your wedding day is just days away and you've just discovered that the venue you rented for your reception has gone out of business. Or you've learned there is a massive hurricane approaching the region and your wedding will have to be postponed. Or you find out that your best man has lost the wedding ring.
The average wedding in the United States costs $26,000. That's an expensive investment that you should protect. With a wedding insurance policy, we can help you make sure that your big day goes off as you had planned.
Special event insurance will provide liability coverage for the event, in case a guest is injured on the premises. It will also offer special jewelry coverage in case the wedding ring is misplaced, liquor liability if a guest gets drunk and falls, and cancellation insurance if your venue is suddenly shuttered.
Our special events insurance offers liability coverage for other major celebrations, such as Bar or Bat Mitzvahs, black-tie fundraising events, or graduation parties.
Please contact us today at (607)266-3303 to get a free quote on wedding and special events insurance. Or fill out this contact form and we will we get back to you.